NEWS ANALYSIS
JEFF BAUMGARTNER, SeniorEditor, Light Reading
Windstream has teamed with MobiTV on the initial roll out a new, app-based, multiscreen pay-TV service under the "Kinetic TV" brand that will supplant a legacy IPTV offering powered by Mediaroom.
Windstream Communications Inc. (Nasdaq: WIN) has launched the new offering, which supports a wide range of TV-connected streaming devices and mobile devices, in select markets in North Georgia, with plans to launch in Lincoln, Neb., next month, and another ten designated market areas (DMAs) that will represent 40% of Windstream's 18-state footprint in April. After that, Windstream expects to launch the new Kinetic TV offering across the rest of its footprint later in 2019.
With the new product coming online, Windstream has ceased selling the legacy Mediaroom version of Kinetic TV, which was introduced in 2015. Windstream, which has between 20,000 to 30,000 customers on that older platform, apparently won't be going with MediaKind's newer MediaFirst platform. (See IBC2018: What MediaKind Did Next, Ericsson Completes Divestment of Majority Stake in MediaKind and Ericsson Wins Telus With MediaFirst TV Platform.)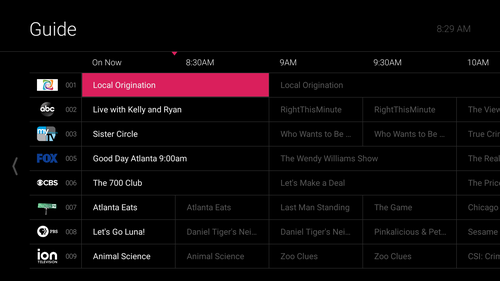 "We see this as an enhancing to the product itself," Geoff Levy, SVP of marketing and product for Windstream, said of the company's new offering. "It's a better platform."